Highlands Ranch real estate
Highlands Ranch is a gorgeous Colorado community just south of Denver. With easy access to both Denver and the surrounding natural scenery,
Highlands Ranch
is the perfect base for anyone looking to enjoy the beauty and adventure that Colorado has to offer. This master-planned luxury community features 26 parks and over 70 miles of hiking, walking, and biking trails. Living in Highland Ranch is an outdoor lover's paradise. Taking in views of the Rocky Mountains or exploring the backcountry in 8,200 undeveloped acres of conservation space in the Backcountry Wilderness Area are just a few of the options right outside your door.
In Highlands Ranch, the fun doesn't stop when the leaves fall and the weather turns cold. Colorado is famous for world-class snow sports, and whether you enjoy downhill or cross-country skiing, snowboarding, sledding, or ice skating, there's something for everyone at the plethora of nearby
luxury resorts
.
If you're thinking of buying a luxury property in the Highlands Ranch area, there are many to choose from. Stunning new, modern construction with upgraded amenities, beautiful craftsmanship, and views for days are available for buyers. Before you jump in and start your search, there are a few things you should know about buying luxury real estate.
#1 Hire a luxury realtor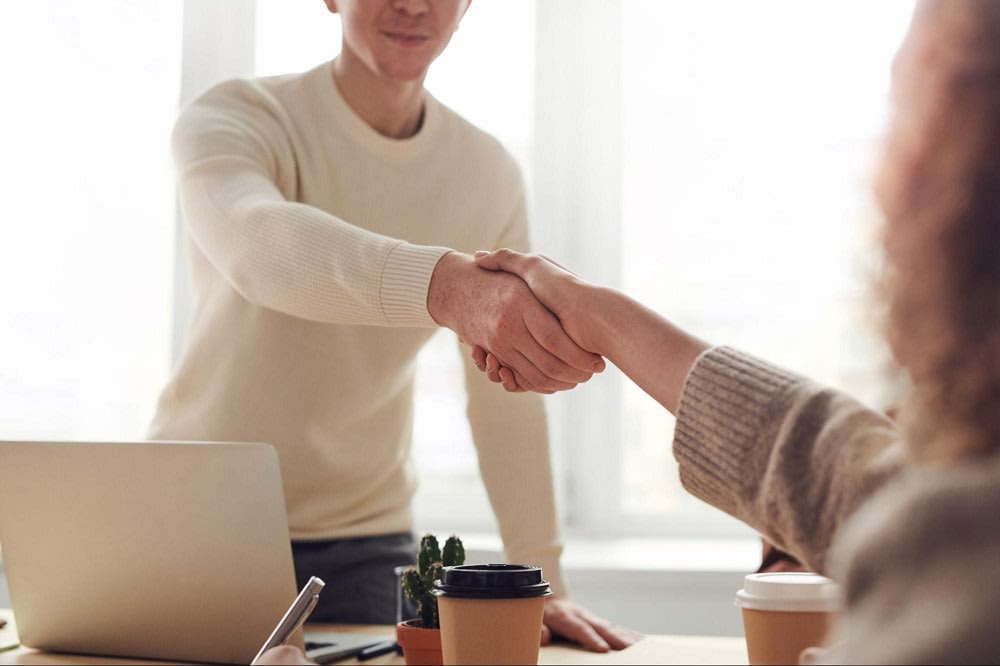 Photo courtesy of Pexels
The most important step in buying luxury real estate is to hire a luxury realtor. Realtors are real estate professionals that are held to a high standard of ethics through certification by the National Association of Realtors. When you are ready to buy luxury homes, an experienced realtor will be essential to the process.
Realtors are well-connected and understand how the luxury market works. They have insights into market analytics and can help you make the right moves that will end up meeting your real estate goals.
Experienced realtors are also well-connected. They know other real estate professionals, contractors, photographers, and other professionals you'll need to close the deal and get settled in your new home. They also are connected within the real estate market and often will know which listings are going up for sale before they are available to the public. Working with a luxury realtor will help get you the exclusive access you need to make the deal.
#2 Understand what luxury means to you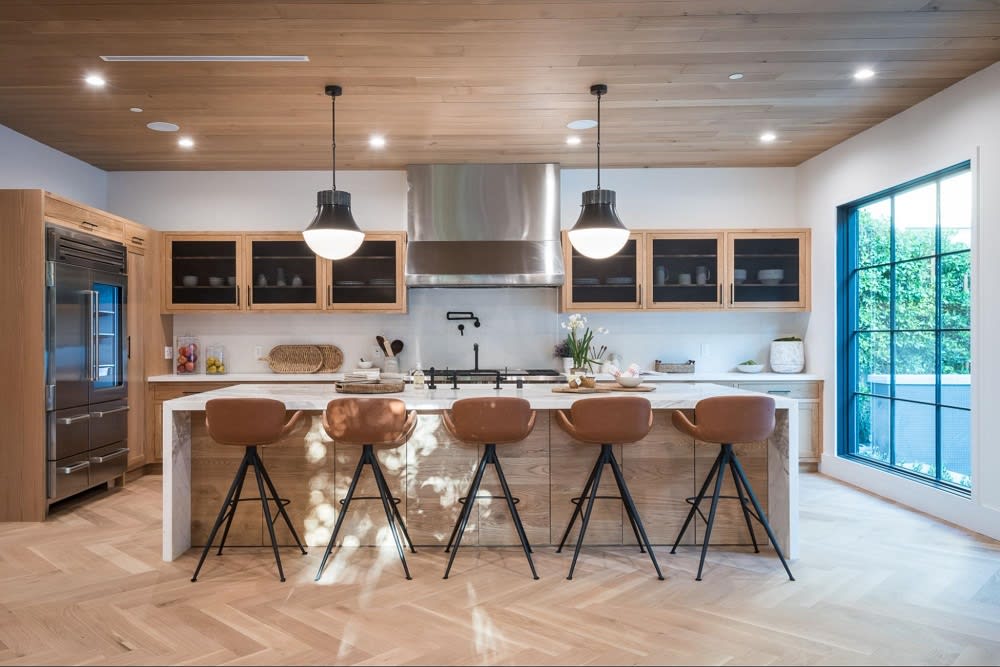 Photo courtesy of Unsplash
When shopping for a luxury home, you need to understand what luxury means to you. There are endless amenities, from mountain view homes and wrap-around porches to heated pools, updated kitchens, smart technology, and more. While having it all might sound like a dream, most of us have different personalities and styles, and not all the amenities make sense for everyone.
Take some time to consider what luxury living means to you. Do you want to have extra space to host friends and family? Is having gorgeous floor-to-ceiling windows to take in the view important? Are you a foodie and love to cook in a stylish, top-of-the-line kitchen? Do you desire a lavish outdoor space to enjoy the mountain air? Figure out what your dream amenities are, and this will help you narrow down your search when looking for a luxury home.
#3 The neighborhood matters
When choosing a luxury home, it's not just the home itself that contributes to the luxury appeal but also the neighborhood. Consider how close together the homes are and if you desire privacy. What amenities are outside of your neighborhood and nearby? Is it important to be close to the action downtown, or would you prefer peace and seclusion?
The neighborhood you choose will also matter for your resale value. Buying any home, but especially a luxury home, is a long-term investment, and two of the biggest factors that play into the long-term value of your home are location and the quality of your home. Also, take into account any development in the area. This can often increase the resale value of your home as the neighborhood and the demand grows.
#4 Have patience
One of the most important tips when shopping for luxury real estate is to have patience. Luxury real estate is high-class, and it can take time to find the perfect fit for your needs. Don't be discouraged if the perfect home isn't on the market yet when you first start looking. Your realtor will be able to find new listings that fit your taste and help guide you to the perfect property with time. Trust in the process and keep an open mind.
#5 Stick with your budget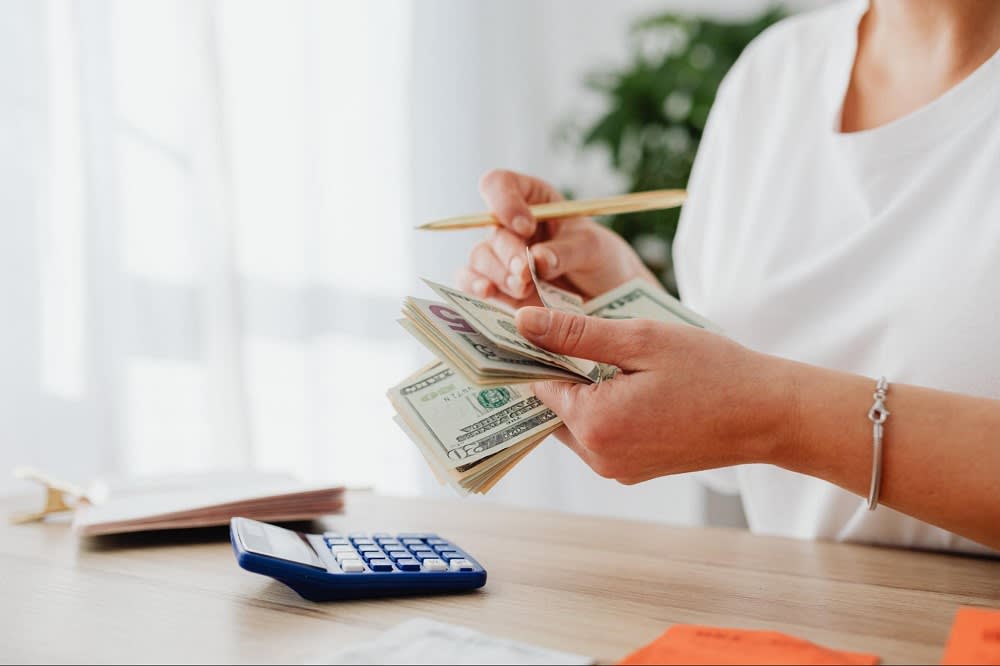 Photo courtesy of Pexels
Part of having patience is understanding the importance of sticking within your budget. Although it can be tempting to stretch your offer to the top of your budget, you want to ensure that you have money for repairs, unexpected expenses, and any updates you might want to make. Your realtor will be able to help you stick within the range you selected and choose a beautiful property that meets your definition of luxury.
Greg Myers realtor
Greg Myers
is an ambitious entrepreneur with a passion for real estate. With an extensive background in business and leadership,
Greg
brings his extensive experience as a business owner, scholar, and Gulf War Veteran to real estate. Greg has an appetite for learning and has completed his Master of Science in Criminal Justice/Homeland Security and is working towards completing his Doctorate Degree Program in Executive Leadership. It's these qualities he brings to the table in real estate, working with clients to understand their needs, learn about their goals and help make the moves needed to get them the best deal in their real estate transactions.
Whether you're
buying
or
selling
, Greg is ready to guide you with his expertise and steadfast determination through each of the steps, from searching, listing, negotiating, and finally closing the deal on your luxury dream home.
*Header photo courtesy of Shutterstock