Homes are selling quickly in Castle Rock. The average property will spend less than one month on the market and sell for an amount close to the seller's original listing price. Many homes will receive multiple offers, and a home might spend less than two weeks on the market if it's in especially high demand. If you want to have the best chance of success when shopping for Castle Rock real estate, it's important to prepare for the process ahead of time so that you can act quickly when you find a home that you like. Follow this expert home buying guide, and you'll be one step ahead of the game when you begin shopping for Castle Rock homes.
Talk with multiple lenders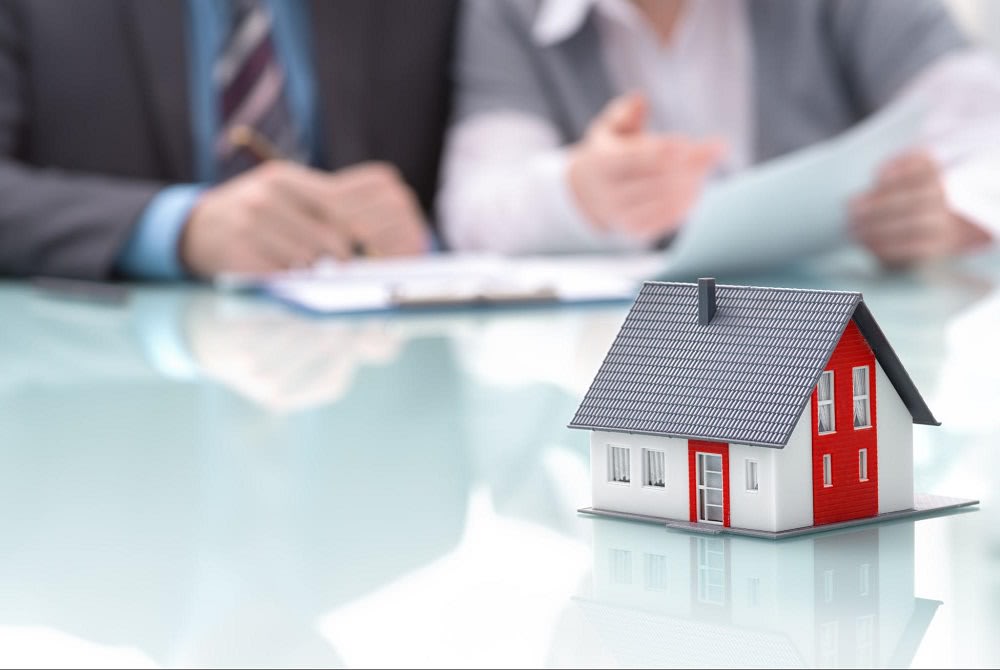 You'll need to work with a lender to secure funding for your home unless you plan to pay for your entire purchase with cash. It's important to talk with multiple lenders because each one will offer you a different loan amount and interest rate. You'll want to take time to speak with at least three or four different providers to see who can offer you the best deal. Each lender will want to know about your current credit score and your debt-to-income ratio. They will probably ask to see recent pay stubs or tax returns to confirm that you have a regular source of income. After they learn about your overall financial position, they will provide you with a pre-approval letter that lists the maximum amount you can borrow. Many real estate agents will only work with buyers who have a
pre-approval letter
, and sellers often want to see proof of pre-approval before they will agree to a deal to sell you their home.
Save up some cash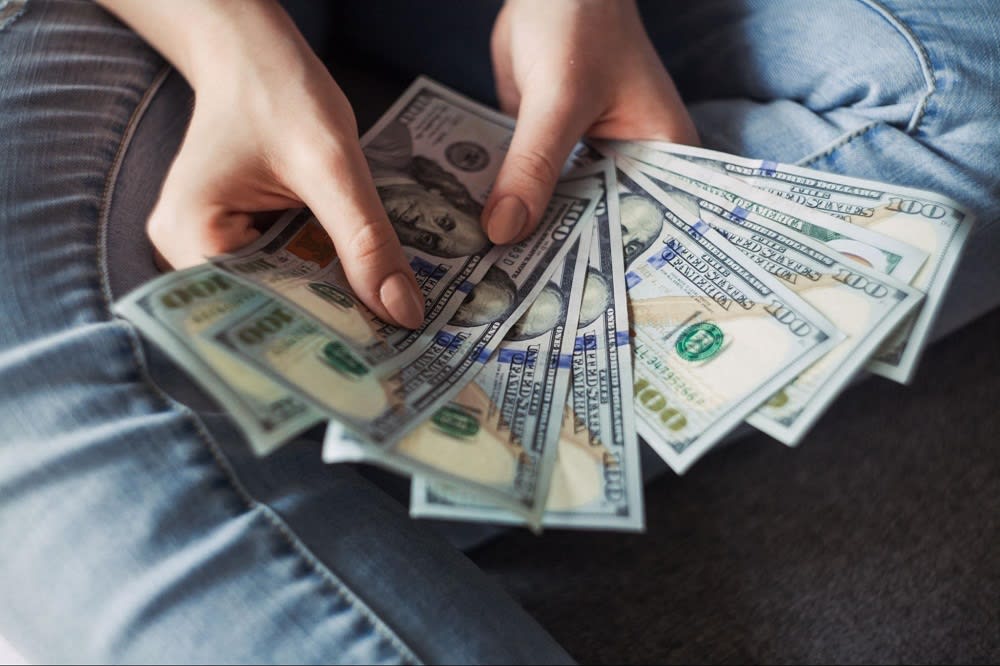 Most people can't purchase a home entirely with funding. You'll need to prepare to put down some of your own cash as well. The exact amount necessary varies depending on what type of loan you're using. In most cases, buyers must put down at least three percent of the total cost of the home. You'll accrue less interest over time if you're able to put down a larger down payment. Many first-time homeowners are surprised to learn that most people spend more on interest each month in their mortgage payments than they do on the principal balance. You'll also need to have between
two and five percent
of the total cost of the home to put toward the buyer's share of the closing costs. This is an additional expense separate from your down payment.
Find an experienced real estate agent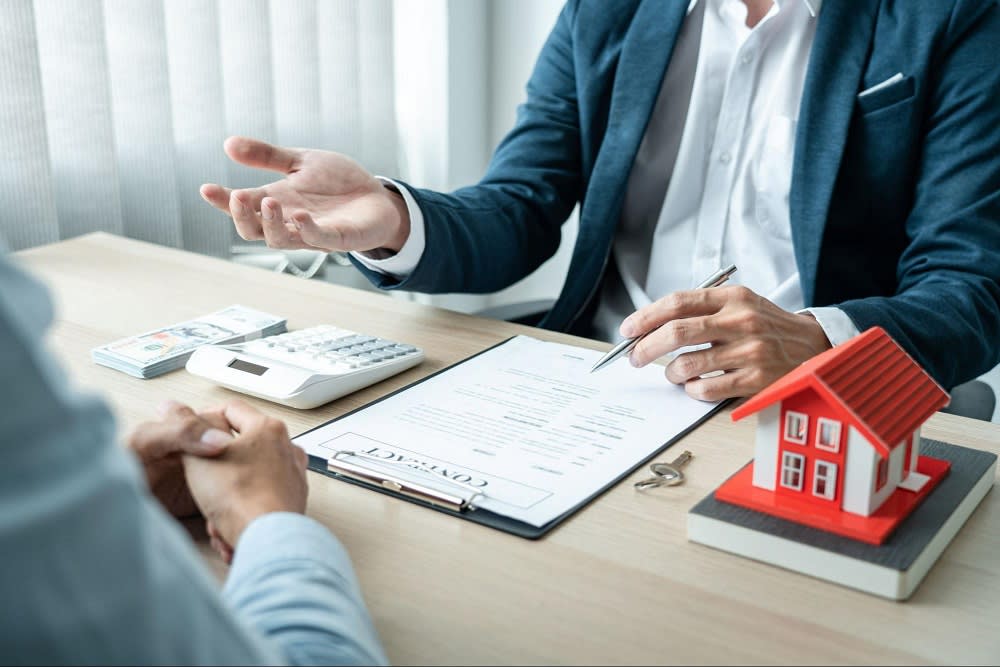 Most buyers team up with a real estate agent who can represent them throughout the buying process. Your realtor will help you shop for homes in the area by recommending new properties and attending in-person showings with you. They will help you communicate with the seller's agent when you find a home that you like. They will advise you on how to make an initial offer and assist you in responding to counteroffers. They will read through the contract before closing so that they can answer your questions and tell you about certain sections and lines that are difficult to understand. It's important to take time to search for an experienced real estate agent with positive reviews from past clients. It's not a bad thing if an agent has a few negative reviews, especially if the majority of their reviews are positive. You can also ask to meet with an agent in person before the two of you officially agree to begin working together. This is a great time to ask about the realtor's experience and qualifications. You'll also get a chance to see how well the two of you connect.
Get ready to act quickly
There's a good chance that you're not the only interested buyer when you find a home that you like. Homes are going quickly in Castle Rock, and you might have to move fast if you don't want to miss out on securing a deal to purchase the home. Your agent will help you think about how to make a compelling offer that stands out from the crowd and catches the seller's attention. There are many ways that you can make an offer more lucrative. In addition to making an offer above the seller's original listing price, you can offer to pay a portion of the seller's closing costs. You can also propose waiving various contingencies, such as the
appraisal contingency
. This is a good incentive for the seller because it shows that you're willing to move forward with the purchase even if the home sells for a price higher than its appraised value. You'll need to prepare to increase your down payment since your lender won't provide funding that exceeds the appraised value of your home.
Don't skip the inspection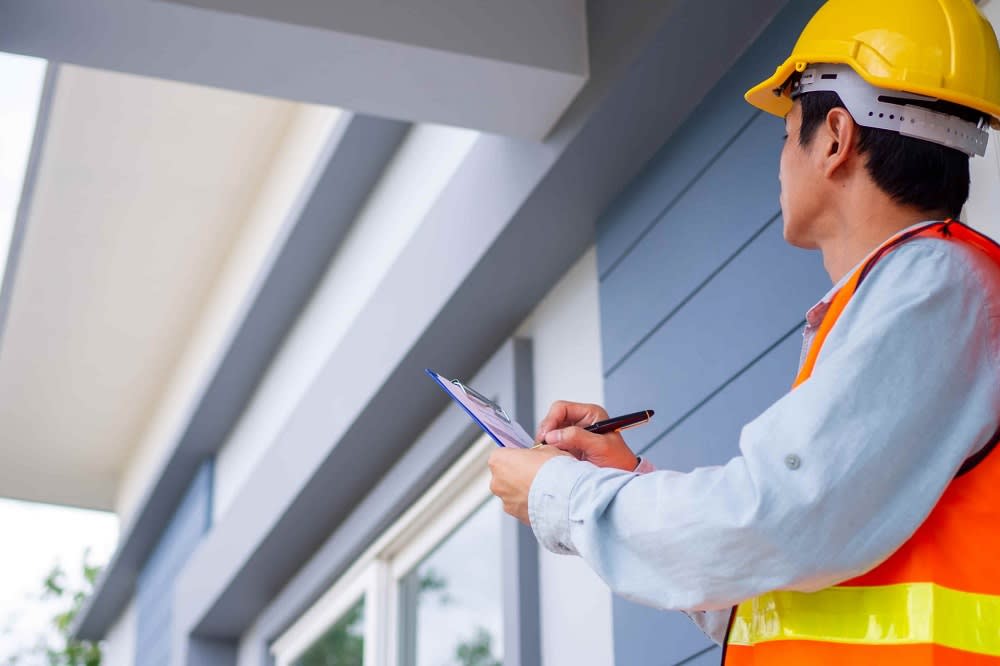 Waiving the appraisal contingency makes sense in a market like this. Waiving the inspection contingency is never recommended. Without an inspection, you won't know if the home has any major outstanding issues. Some of the most costly home repairs are necessary because of problems that are nearly impossible to detect without an inspection report. Most people can't look at a home and determine if there is an underlying sewage or foundation issue. If you order an inspection and find that the home needs work, you can negotiate with the seller about who will be responsible for making the repairs. You can even walk away from the deal entirely if you're uncomfortable with the shape the home is in.

Greg Myers brings a wide range of business experiences into his real estate practice. He has an entrepreneurial spirit, and he's a natural leader at heart. His past clients rave about his problem-solving skills and his superior negotiating tactics. Reach out to Greg when you're looking for someone who can help you shop for Castle Rock real estate. He will work tirelessly to give you the best chance at reaching your goals.