Buying your first home is exciting! You have images in your mind of your ideal space, neighborhood, and the new life you'll create there. It can be tempting to start hunting for that dream property right away, and
Parker
, CO, has so much to offer.
Founded in
1864
, Parker, CO, is one of the premier suburbs of Denver that's consistently ranked as one of the most incredible places to live in the U.S. It offers a mix of breathtaking wildlife and access to city living, all while exuding a hometown community feel. It is a welcoming and popular space to be.
But, before you start comparing Parker, CO, homes for sale online, there are several steps you'll want to take first to get the best outcome. Here is some of the best advice for first-time home buyers hoping to find the perfect new property.
Create your wishlist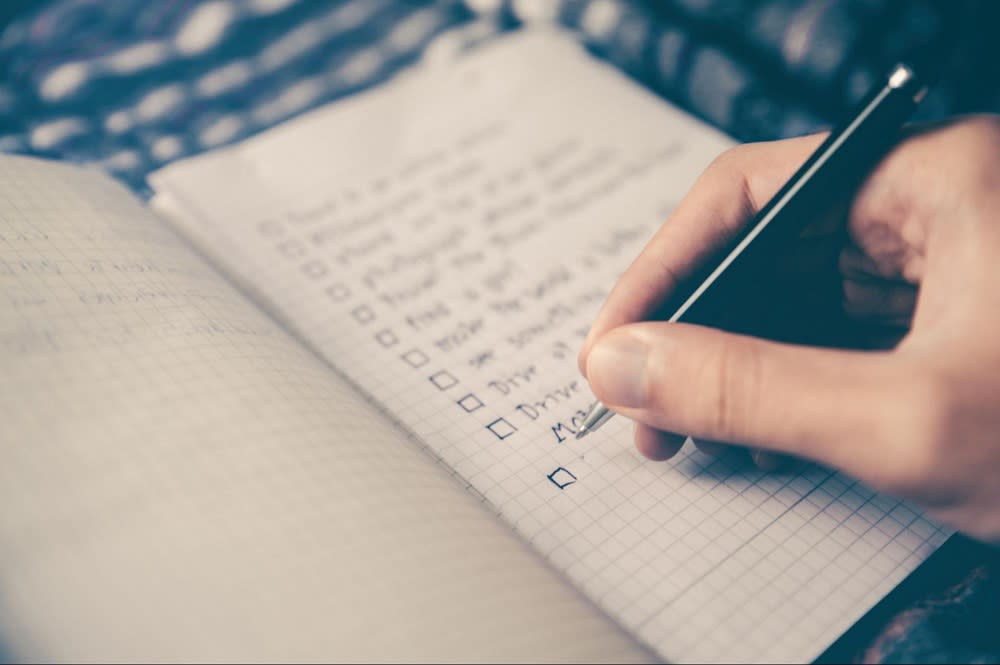 Photo courtesy of Unsplash
Before searching for properties, identify your "nice-to-haves" and non-negotiables. If you're an entertainer and want a home to accommodate multiple guests in a lavish kitchen, put that on your list. Or, if you're looking for something with expansive outdoor space to relax with stunning views, write that down. If you'd like a house with an eye-catching infinity pool, but that's not an absolute must-have, make a note. This way, when you connect with your Realtor, they'll be able to narrow down the available choices using your detailed lists to get you closest to your ideal property.
Work with an agent you trust
It's crucial to choose an agent who is experienced with first-time home buyers and an expert when it comes to Parker, CO, homes for sale.
Greg Myers
is an expert Realtor who is invested in you and your goals for purchasing your first home. He's a scholar and veteran who's dedicated to helping all people, but especially other veterans, as they make this important life transition. Relocation can be tricky to navigate when you've been reassigned or are leaving the service. Purchasing a luxury property is a layered financial and emotional experience. Greg can assist you from a place of professionalism and care when you're ready to look through the
homes
on the Parker, CO, real estate market.
Get pre-approved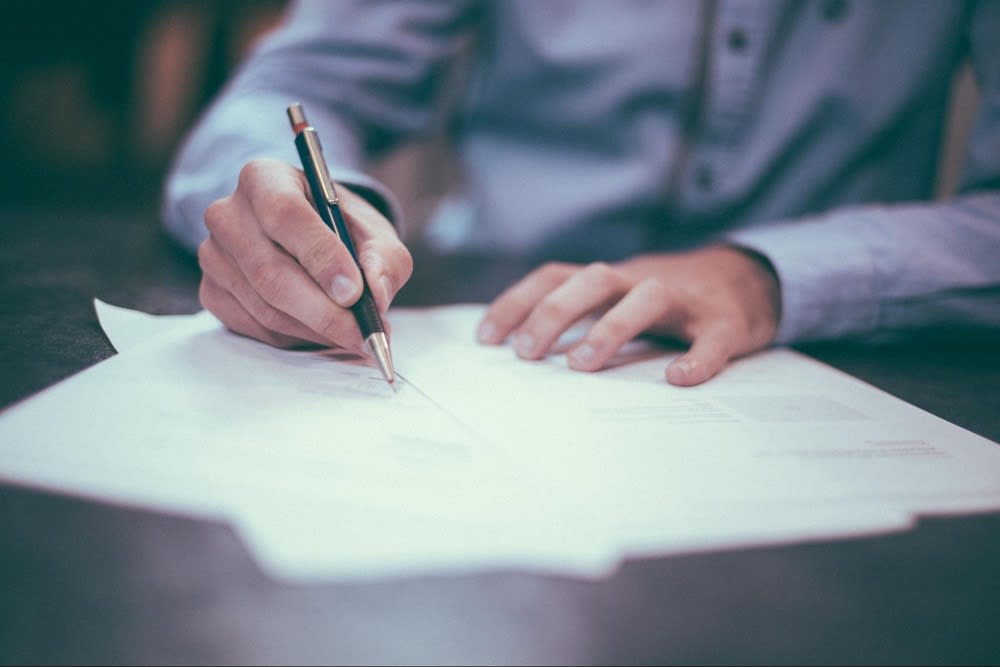 Photo courtesy of Unsplash
Having a good sense of your budget before you begin the process of buying is essential when it comes to maintaining your expectations, especially when purchasing a luxury property. First, you want to work with a lender to get pre-qualified, which will give you an idea of the amount of loan you're eligible for. Then, you'll receive an official pre-approval letter providing the exact amount you can expect to receive based on the financial information you've given to the lender.
When you're buying your first home, you'll want to stay within budget and also show sellers that you're ready and able to make an offer to purchase their home. Additionally, a lender is going to pull a report to determine the health of your credit anytime you apply for pre-approval. Lenders typically want to see a consistent payment history, so it's a good idea to hold off on making large purchases or drastically changing your spending habits.
Learn about your neighborhood
If you're familiar with Denver suburbs, you're well aware of the draw of Parker, CO. Here, you have everything from Mexican-inspired eateries like
Las Delicias
to Greek food from
Opa
. You'll also have access to excellent
parks
, the beauty of the
Rueter-Hess Reservoir
for water activities, and some of the best schools in the state.
Now, based on that wishlist you've created, work with your Realtor to discover the areas of Parker that make the most sense for you to purchase your first home. Is that a ranch-style house with plenty of yard space? Or are you looking for something to accommodate your growing family? Those are the questions to ask yourself and answer with the help of your Parker, CO, real estate agent.
Make a fair offer
Once you've found the perfect home, your agent can help you determine the best offer to make. Depending on whether it's a buyer's or seller's market, you want to make an offer based on the available information about similar homes currently for sale.
If you make a solid offer and it's met with a counteroffer, your agent can work with you to negotiate your way into the best deal. Understanding the market is also essential when it comes to assessing your prospective home's resale value. In a popular neighborhood like Parker, your home's return on investment will likely be a favorable one, but it's always a good idea to keep your eye on any factors that could impact your purchase down the line.
Get your new home inspected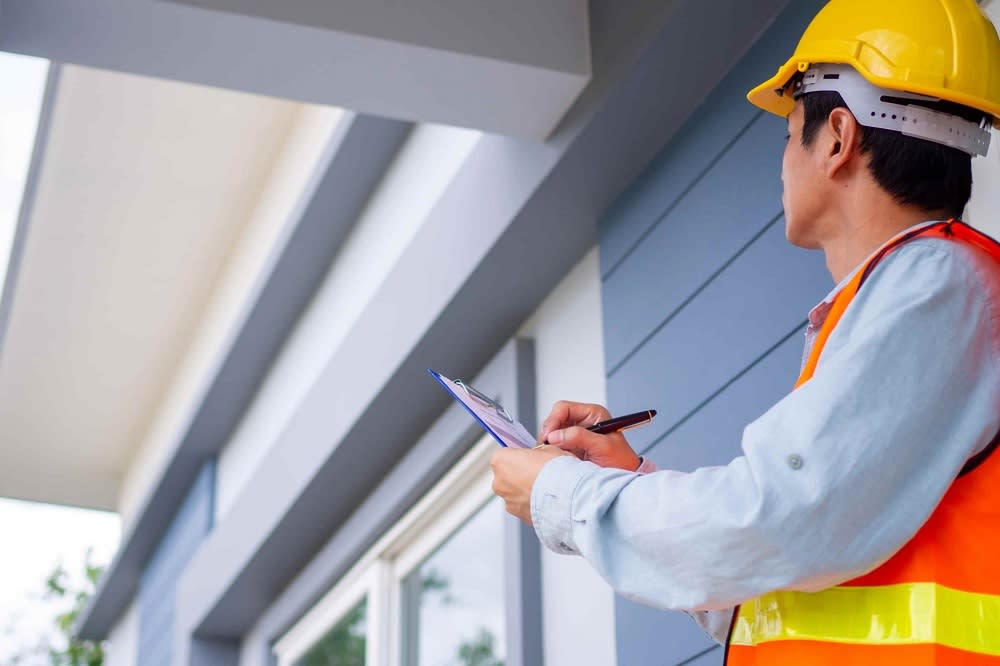 Photo courtesy of Shutterstock
Now that you've made your offer and it's been accepted, getting your home inspected is critical. A home inspection will tell you if any major structural issues or repairs need to be addressed. This is an excellent move to ensure that you have all the information to invest your money in the smartest way. If an issue is found during the inspection, you have several options for how to move forward. You can choose to renegotiate your initial offer, taking into account the repairs that need to be made, or you can withdraw it altogether.
If everything is as it should be, you're ready to select the type of mortgage loan you'd like based on your financial situation and continue the process toward closing on your new home!
Have your house appraised and close
The last step you should take before finalizing the closing paperwork on your new house is to have the property appraised. An appraisal, which determines the value of the house, will ensure that all parties involved are getting a fair price. After the appraisal is complete, you're ready for closing paperwork and to start making the space uniquely yours.
When you're ready to move to wonderful Parker,
Greg Myers
is an excellent mentor. As an expert Realtor on the Parker, CO, real estate market,
Greg
is well-equipped to guide you through the process of buying a home with utmost professionalism. Reach out to him when you're ready to start your home-buying journey.
*Header photo courtesy of Shutterstock